Thursday, August 18, 2016, 11:02
On Tuesday 16th I had a fantastic trip up to East Yorkshire to take part in a photography/artists reference day at Atkinsons Action horses, organised by the artist/photography Janey Lazenby.
One of my favourite pics from the shoot: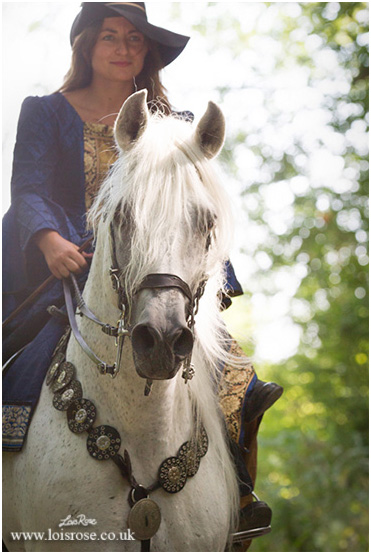 So I started my trip with a 4.45am alarm call, soon out of the house by 5.30am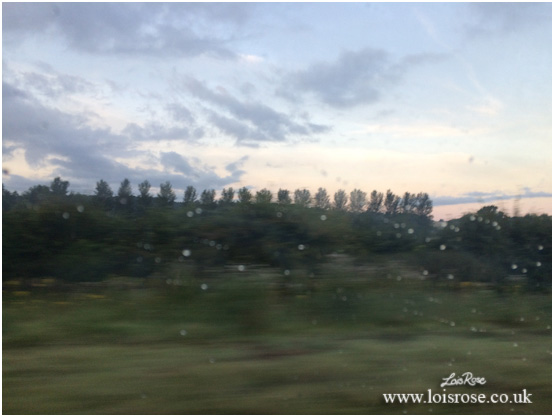 A chilly start, some cloud and you can only just see it -- plenty of mist on the fields!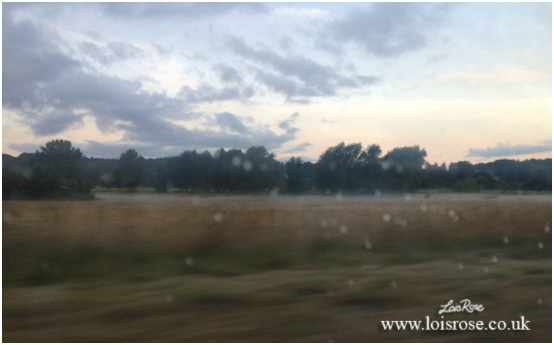 I was fortunate to have a travelling companion (though she might argue she's more chaffeur and assistant) and we were soon speedily along our way despite the roads on our route out of Norfolk being a majority of single carriageways.
Getting along on a nice stretch of dualling: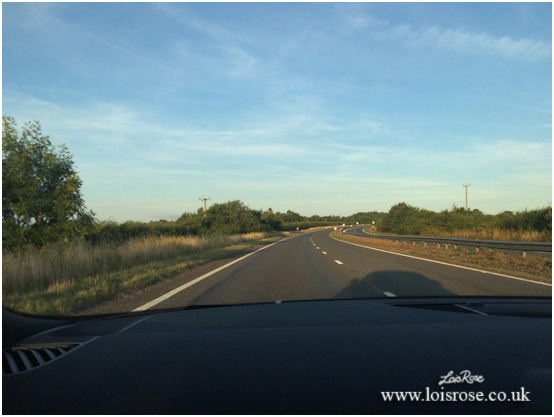 Much further on... and that wonderful sky! I was very fortunate with the weather on what had been predicted to be a cloudy day with some sunshine!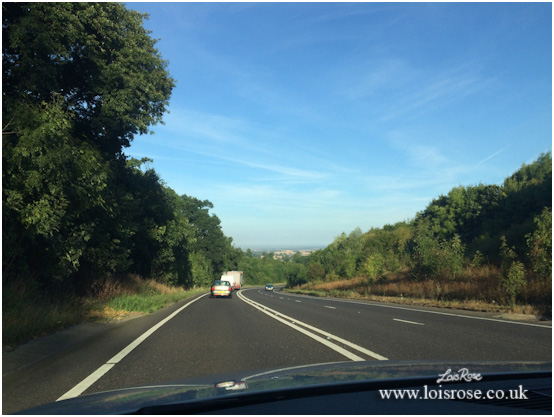 Nearly there.. crossing over the River Ouse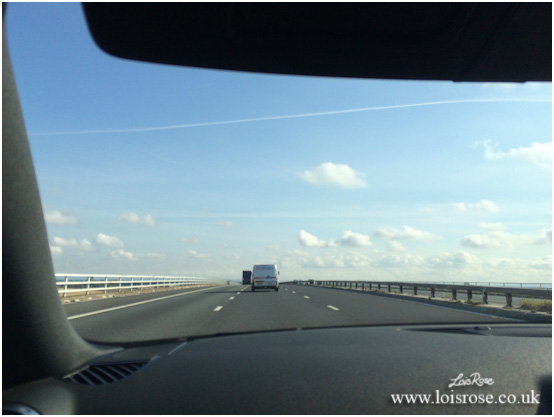 In all the journey took 4hours and we had a bit of time to meet and greet the other participants before we made a start on the photography!
First up we had a display of sidesaddle riding, with our model Lucy wearing tweed.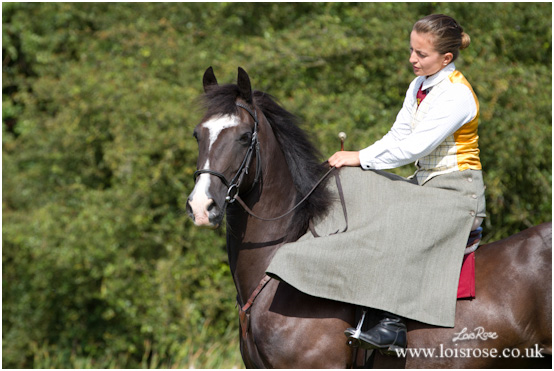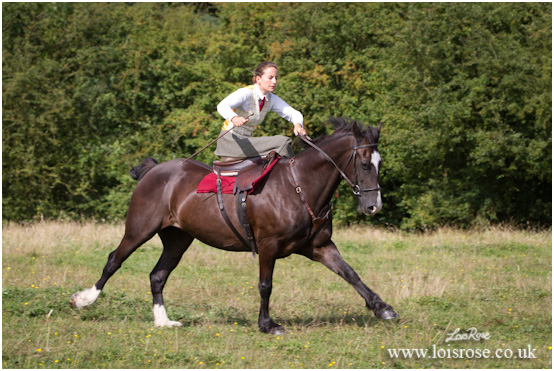 Next up was a posed session with a medieval theme! Very fortunate to have the sunshine as it really made the costuming pop!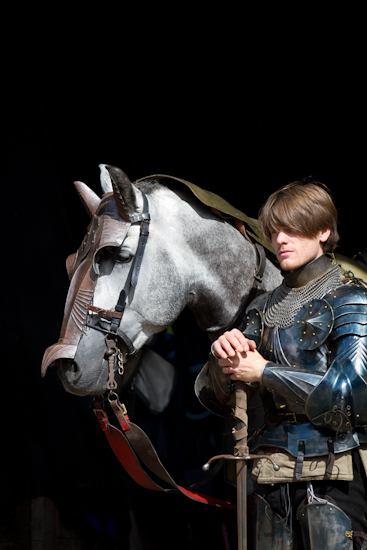 After all that contemplation we were treated to some fast and dramatic work in the field: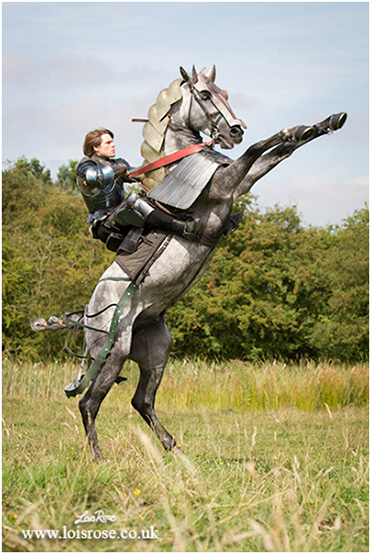 Then we had a chance to see the Sebastian, the horse under the armour!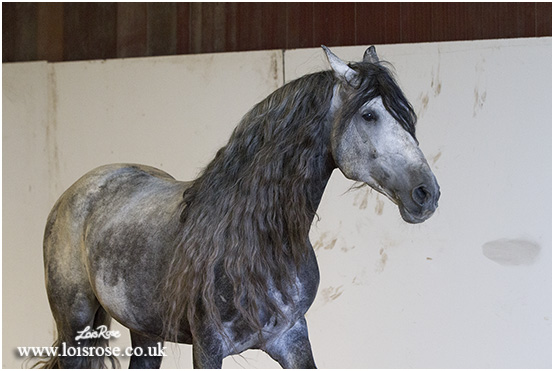 With all the excitement of the morning session and the afternoon to go, we had a quick coffee and food pitstop. A handy break, even if I had been prepared; after years of attending long cold horse shows without facilities I have never quite got out of the habit of taking a large flask full of hot sweet coffee to events!
For the afternoon session we headed along to a nearby wood for some fantastic photography opportunities. Our models were a photogenic Spanish stallion and Lucy Atkinson, with two costumes:
Firstly a historical sidesaddle theme in the sunshine: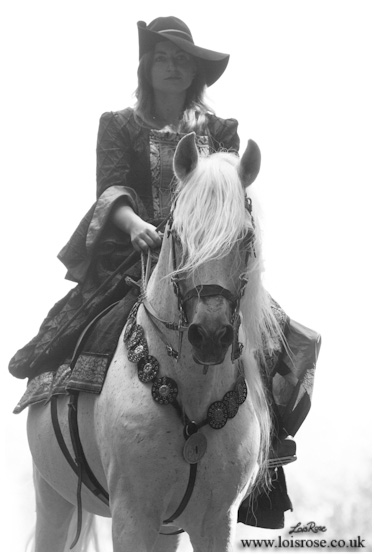 Then we took to the woodland -- mind your step!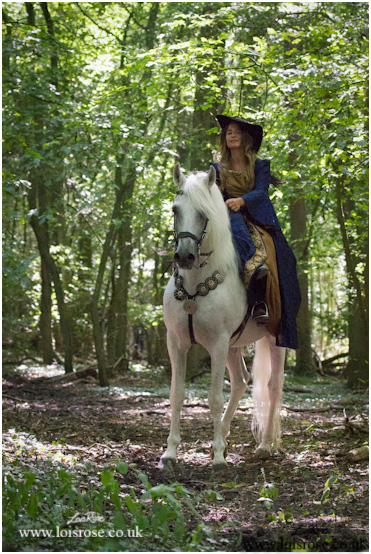 The sunlight was a fantastic aid for photographs!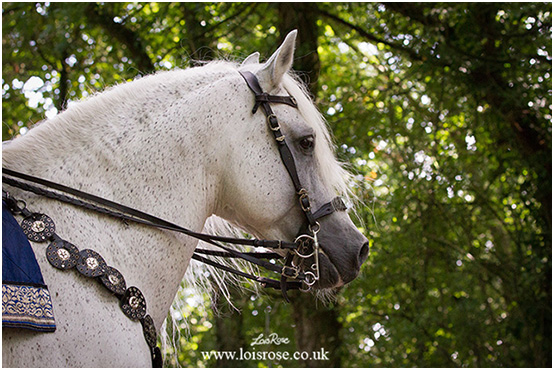 A quick costume change, to something a bit more ethereal for the woodland setting: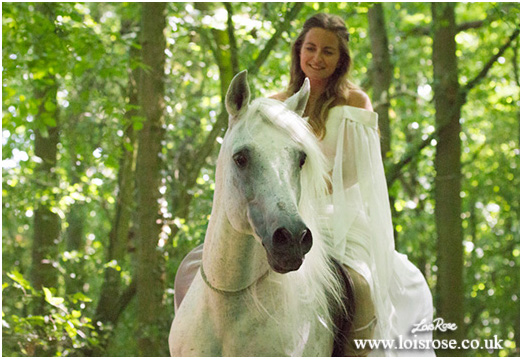 Having had plenty of opportunities to take a variety of pictures, it was time to head back..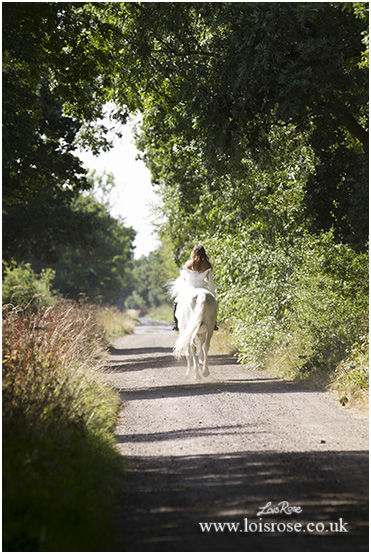 ..where we just had time to fit in a highly energetic liberty session with the feisty Ocle: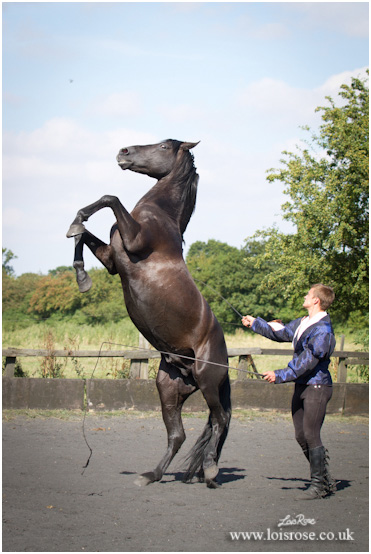 Time to head home! 4 hours of travel whizzed by despite plenty of lorries to be stuck behind once we got out of Yorkshire!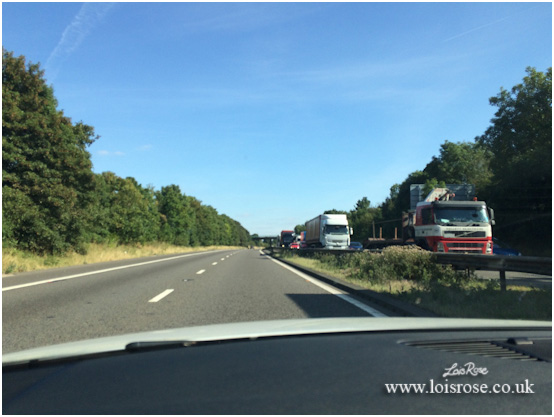 First thing on arrival home was to download my photos to the safety of the computer! I have pulled out a few examples but otherwise my pictures will remain for my inspiration and reference -- I can't wait to get started on some new work! I had a fantastic day and a great depth of gratitude is owed to all who were involved.
Atkinson Action horses
http://actionhorses.co.uk
Animal Fine Art/Janey Lazenby
http://www.animalfineart.co.uk
---